Amy Pigott Egler, MS, LMFT, RPT-S, has been providing quality counseling services for nearly 20 years. She received her bachelors degree with a double major in psychology and family science from Anderson University in 1996 and her masters degree from Indiana State University in 1998 in Marriage and Family Therapy

Amy began her career by heading an adolescent inpatient unit in a psychiatric hospital. Thus, not only did she provide all of the therapy care, but she also was responsible for the therapeutic programming of the unit as well. After a year, the opportunity to gain experience with a management role arose, while still engaging therapeutically on the side. However, Amy's first love is client care and to be with people, so after a year of management, she switched roles, while still in the psychiatric hospital setting and became the partial hospitalization coordinator, thus giving her daily contact with clients once again.

However, even with this role, there was still a management aspect to her duties that pulled Amy away from providing client services full time. So when another opportunity to become a full time practitioner in private practice arose, she moved away from the hospital environment altogether and entered the private sector, where she could focus her energies on what she loved most: being with people, engaging in therapy services according to their needs.

Amy provides therapy services to people of all ages, having a particular affinity for working with women of any age. Amy has specialized in working with children and adolescents throughout her entire professional career. Her work with children has risen to another level, as she has aggressively sought specialized training in play therapy methods and has received the credential of registered play therapist (RPT-S).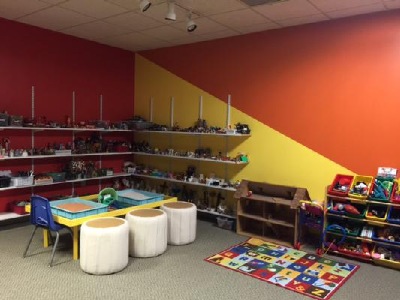 Amy has a play therapy room dedicated to the use of play therapy interventions, as well as a room for more traditional forms of therapy. Either room is accessible for whatever meets the needs of the client.

Feel free to contact Amy at any time at PigottEgler@famtherapy.comcastbiz.net or 317-300-1414.